Few CROs offer compliant maintenance of the Trial Master File following study close closeout, usually returning the eTMF on unsecure and hard-to-track media such as USB drives or even printed out. These Trial Master Files are difficult to review and inspect, and force sponsors to keep their own study documents separate. Sponsors had limited options for compliance with regulatory requirements – until now. The graphic below was inspired by an MHRA presentation from 2018 by Andy Fisher.
PhlexTMF for Viewing answers that pressing need with secure, compliant, cloud-based TMF storage for closed and locked studies.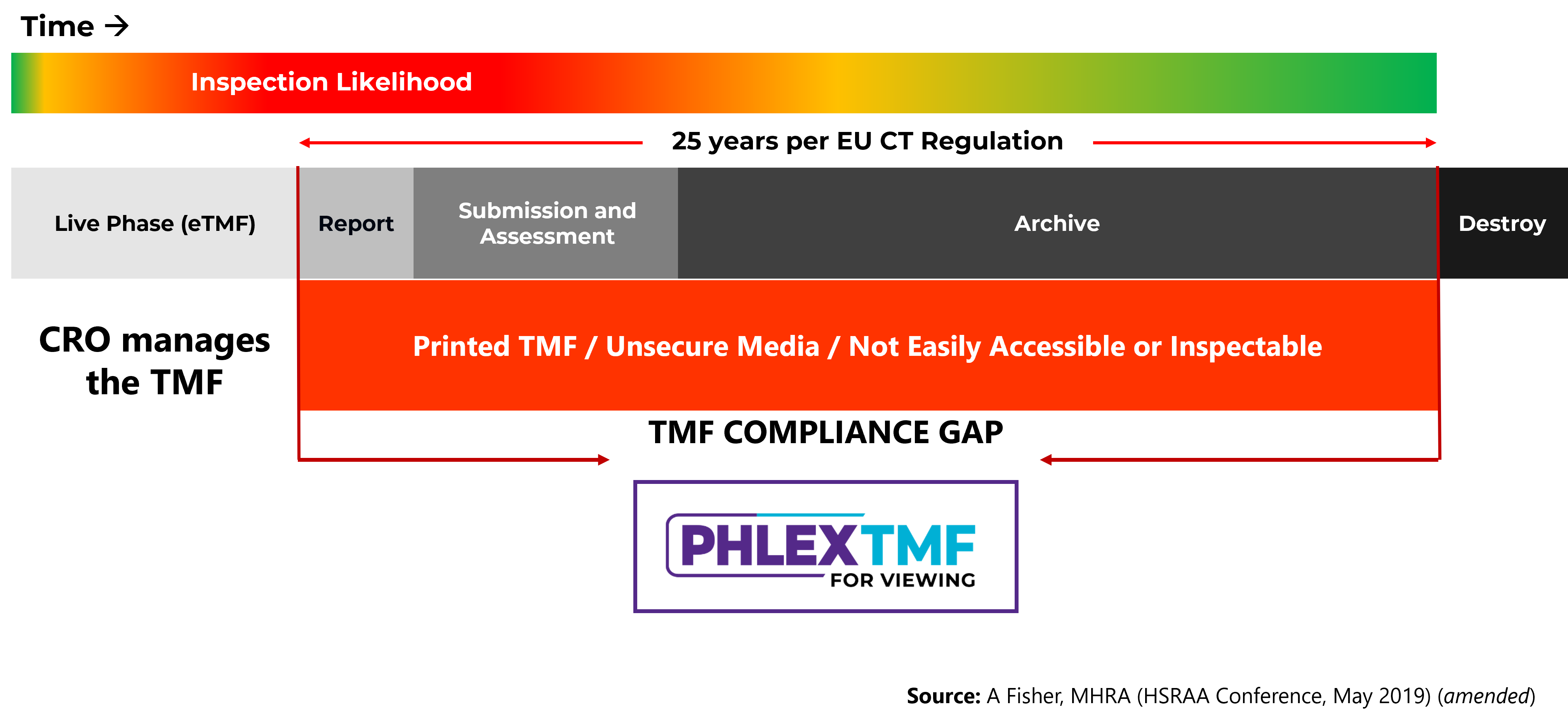 Note: Phlexglobal customers already have this capability as part of the PhlexTMF eTMF software.