Veeva Vault Case Study
Balancing People, Process, and Technology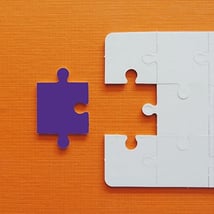 In 2016, quite late into their Veeva implementation, a Top 25 global pharmaceutical company was in need of TMF expertise to overcome both strategic and tactical business problems. Phlexglobal had solutions for both.
Tactical Problem: Document Migration
As part of their Veeva implementation, The Company migrated all TMF content from their previous FirstDoc instance to Veeva Vault. While millions of documents were successfully migrated, 275,000 documents needed a TMF expert to decide on the correct filing location. Every document was successfully migrated to acceptable quality levels within the agreed upon 9-month time frame and under budget.
Strategic Problem: Low Performance
The Company was experiencing performance issues with its existing TMF services provider which held to a 6-week document processing service level agreement and low quality levels. The Company sought a partner with TMF expertise that could perform real-time quality control checks within their system. Phlexglobal now reviews 30,000 documents a month to agreed quality levels with a document turnaround that typically sits at 2 days.