Trial Master File Health is often overlooked.
Don't make this mistake!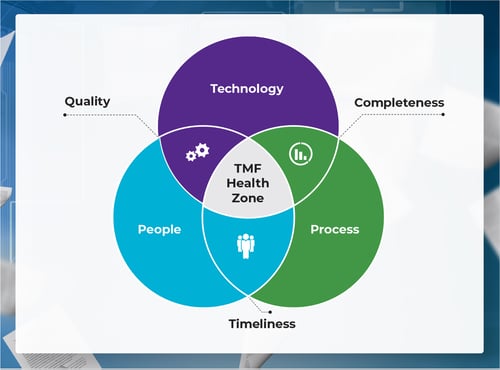 For inspection-readiness, the critical attributes of TMF health are completeness, timeliness, and quality. To achieve and maintain ongoing TMF health and inspection readiness – the "TMF Health Zone" – requires experienced people trained on effective processes using the right technology.
Failing to look at the big picture and how these are functioning together leads to major gaps in TMF Health, putting your ability to take your compound to market at risk.
Phlexglobal's balanced approach to TMF Health helps you
Enable active management and inspection-readiness through strategic and tactical visibility into TMF Health
Streamline operations to reduce TMF-related time, cost, and resource demands while maximizing compliance with SOPs
Gain clear oversight and complete management control over internal and outsourced studies