On April 16, 2020, the US Food & Drug Administration (US FDA) released an update1 to its March 2020 guidance on the conduct of clinical trials during the current COVID-19 health crisis. Our TMF and regulatory experts have analyzed the updated guidance to develop the following summary and recommendations pertaining to TMF and document management during this period.
Note: This blog post is intended to be a brief summary of the updated guidance and is not exhaustive. We encourage you to read the guidance, and to contact us with any questions you may have. Our TMF and compliance experts are on call to help you throughout this period and beyond.
It should not come as a surprise that the FDA is putting patient safety first and foremost in its guidance. As noted in the introduction on page four, the FDA "is issuing this guidance to provide general considerations to assist sponsors in assuring the safety of trial participants, maintaining compliance with good clinical practice (GCP), and minimizing risks to trial integrity during the COVID-19 public health emergency." (emphasis mine)
The FDA also reiterates this point on page six of the guidance: "Ensuring the safety of trial participants is paramount."
So if you must err on the side of anything, it should be patient safety. But what can help steer you in the face of complex decisions – and help ensure patient safety as well as minimize risks to trial integrity – will be to follow GCP and TMF best practices as much as possible.
In terms of documentation and Trial Master File management, GCP plays a crucial role. Per ICH E6 (R2), the TMF:
Permits evaluation of the conduct of the trial

Permits evaluation of the quality of the data produced
Demonstrates compliance with the standards of GCP and with all applicable regulatory requirements (the "story" of how the trial was conducted)
Assists in the successful management of the trial:

Oversight of the trial
Progress of the trial
Evidence of the "how, what, when, who" of the trial conduct
It's important to point out, however, that you should not rely solely on the list of essential documents provided by ICH GCP, since this leaves many critical document categories out – among them electronic systems, data management and statistical methodology, and safety monitoring. The good news is that you don't have to reinvent the wheel – the extensive work done by the TMF Reference Model2 Industry group is freely available, and most providers follow this well-established methodology.
In general, the health authorities are also acknowledging that in order to ensure patient safety, GCP compliance, and trial integrity, there may be unavoidable protocol deviations, and the normal order of compliance processes may not be possible to follow during the COVID-19 public health crisis. At the same time, however, they have been adamant about the importance of documenting any changes as completely as possible. From the updated FDA guidance (emphasis mine):
"…changes to the protocol or investigational plan to minimize or eliminate immediate hazards or to protect the life and well-being of research participants (e.g., to limit exposure to COVID-19) may be implemented without IRB approval or before filing an amendment to the investigational new drug (IND) or investigational device exemption (IDE), but are required to be reported afterwards."
"Robust efforts by sponsors, investigators, and IRBs/IECs to maintain the safety of trial participants and study data integrity are expected, and such efforts should be documented."
What should you document?
In essence, you should document any changes to standard processes, policies, or procedures as a result of COVID-19. Also document all communications with patients, investigators, sites, IRBs, service providers, and so forth, that are occurring from COVID-19 trial modifications.
And while this documentation can occur in systems such as a CTMS or EDC, you should ensure that all essential documentation is flowing to your Trial Master File as a standard operating procedure (SOP). You will want to have as complete a record as possible - in a "single source of truth" that is easy for regulators to access - to tell the full story of how your organization adapted to ensure patient safety, follow GCP, and reduce trial risk during this period.
Following are 10 key examples (note that there are more) of critical documentation cited in the updated FDA guidance:
Contingency measures implemented to manage study conduct during disruption of the study as a result of COVID-19 control measures, and the reason for any contingency measures implemented.

An anonymized listing of all participants affected by the COVID-19 related study disruption by unique subject number identifier and by investigational site, and a description of how the individual's participation was altered.

Analyses and corresponding discussions that address the impact of implemented contingency measures (e.g., trial participant discontinuation from investigational product and/or study, alternative procedures used to collect critical safety and/or efficacy data) on the safety and efficacy results reported for the study.

The specific protocol deviation and the reason for the deviation. "For example, documenting that all protocol-specified visits will be done by telephone contact rather than on-site visits, and that procedures requiring in-person visits will either not be conducted, or performed by other means (specified, as appropriate)."

Specific information in the case report form that explains the basis of any missing data (e.g., for protocol-specified procedures), including the relationship to COVID-19 for missing protocol-specified information (e.g., from missed study visits or study discontinuations due to COVID-19).Note: The guidance also states that if it is not possible to capture this information in the case report form(s), "sponsors may develop processes that enable systematic capture of these data across the sites in a manner that enables the appropriate analysis when the data are submitted to FDA. Sponsors may also develop processes to capture site-level status, site-level or vendor-level protocol deviations, and process deviations."

The reasons for failing to obtain efficacy assessments, for individual instances where efficacy endpoints are not collected (e.g., identifying the specific limitation imposed by COVID-19 leading to the inability to perform the protocol-specified assessment).

Changes to data management and/or statistical analysis plans. Where possible, these should be done in consultation with the applicable FDA review division. "Prior to locking the database, sponsors should address in the statistical analysis plan how protocol deviations related to COVID-19 will be handled for the prespecified analyses."

Remote performance outcome (PerfO) assessments or interview-based clinician-reported outcome (ClinRO) assessments – "investigators should document, and sponsors should report in the clinical trial datasets, whether the assessment was conducted in-person or remotely (including type of technology used), as well as the date of the assessment and the person conducting the assessment."

In all cases, requirements under FDA regulations for maintaining required investigational product storage conditions and investigational product accountability remain; "these requirements must be addressed and documented."

Remote monitoring activities, including remote review of source documents, should be documented in the same level of detail as on-site monitoring activities, and any resulting actions to address issues identified from the remote source document review should be consistent with procedures and processes described in the study monitoring plan. In addition, you should document all situations where monitors were unable to access, or had to delay monitoring of, a clinical site, as well as protocol deviations or other GCP non-compliance issues identified at clinical sites where delayed identification was due to postponed monitoring. Note: COVID-19 screenings mandated by the health care system in which a clinical trial is being conducted do not need to be documented as protocol amendments, unless you are intending to capture that data as part of a new research objective.
Again, this is a quick overview of this detailed guidance update from the FDA around trial conduct during the COVID-19 public health crisis. Phlexglobal is providing comprehensive and active support to customers impacted by the crisis. Please contact us if you require assistance in TMF management or regulatory submissions during this period.
JOIN OUR LIVE INTERACTIVE DISCUSSION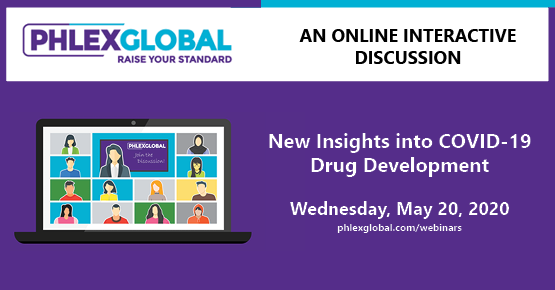 References: