The implementation process of SPOR over several phases… that's nothing new. However, after the 6-month delay due to the Brexit and the EMA relocation, there are some new actions planned for later this year. In the following we share the news from the last EMA webinar a few days ago: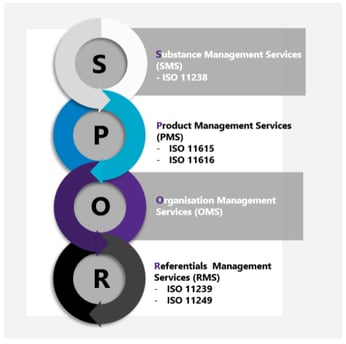 OMS / RMS
OMS & RMS is planned to be integrated into existing regulatory processes through the end of this year for eAF, CESSP and xEVMPD
Integration into xEVMPD is intended for Q4 2018
EMA announced that the API draft specs for system developers will be published in Q4 of 2018 – following that the agency will relocate, so a productive go-live is expected "not before 2019"
The industry will be required to enter OMS and RMS data via the web interface manually
Until the API is ready, data for processes such as xEVMPD referentials will need to continue to be imported via Excel into 3rd party systems
PMS / IDMP Iteration 1
EMA will migrate the existing xEVMPD data into the IDMP MDM including a two-way synchronization between the systems.
This is expected as part of IDMP Iteration 1 – Phase I, which is EMA internal only and will happen before the relocation already. This also means that the first IDMP tests will start on existing real-life data and not test data
EMA re-confirmed that two substance management systems will be implemented: SMS (IDMP light) implemented by EMA, and EU SRS which covers the full IDMP data model and is implemented by the Dutch agency in parallel

The SMS system will contain migrated data from EV Human, EV Vet, EUTCT Human and EUTCT Vet – these sources have traditionally been used by processes such as xEVMPD and eAF, and therefore will contain the currently valid data
The EU SMS system will also contain the substances from the FDA and NCA's
Important timelines and milestones
End of 2018 – API specification draft for system integrators
End of 2018 – Draft data field definition for Iteration 1 and draft business rules
"Not before 2019" API UAT for system integrators

Additional changes are expected after testing

"Not before 2019" Final EU implementation guideline
Including API specs
Including Data fields
Including business rules
"Not before 2020" – IDMP submission can be submitted
"Not before 2021" – IDMP submissions are mandatory
When preparing for compliance with new regulatory requirements, the industry often encounters multiple solutions and a myriad of opinions on how to address the challenge. SPOR is no exception to this and the only way to get to the right decision is with thorough education and complete information. At Phlexglobal, we strive to explain requirements of legal authorities and provide the best advice.
We recommend educating you and your regulatory team about the data SPOR will require. In doing so, you can ensure that the information is accurate, you reduce the time pressure later in the project, enjoy the above-mentioned benefits and give your company the chance to smoothly grow into this new regulation.